Be immersed  in the welcoming artistic atmosphere that brings forth the most unique images you will find anywhere!


Tracey Frugoli Fine Art & Photography: We've Moved!

We are now housed in the 100+ year old Mill Building on Persimmon between Washington and Adams in Peoria, IL! We are deeper into the heart of Peoria's storied Warehouse District just a few blocks from the popular restaurant Sugar.  Once a working wood mill, The Mill building has gone through some interesting changes over the years offering wonderful nooks and crannies for shooting. Like much of the Warehouse District, the building is undergoing some rapid changes as more and more artist and artisan studios are completed and occupied.
varied studio settings
interesting secret locations within the building
close proximity to the most varied selection of outdoor shooting locations in town
from urban chic, to historic brick grunge, we have it all.
The studio becomes a moveable feast
accessories, separates & dresses
props, back drops & floors
large windows for beautiful diffused natural light flattering to everyone
full array of studio lights for both studio & location shoots to lend that extra sparkle 
We have an in-house salon
The "salon" side of our studio is equipped with salon chair and a multitude of costumes, accessories and props. This is just a small sampling of a collection nearing 1,000 pieces.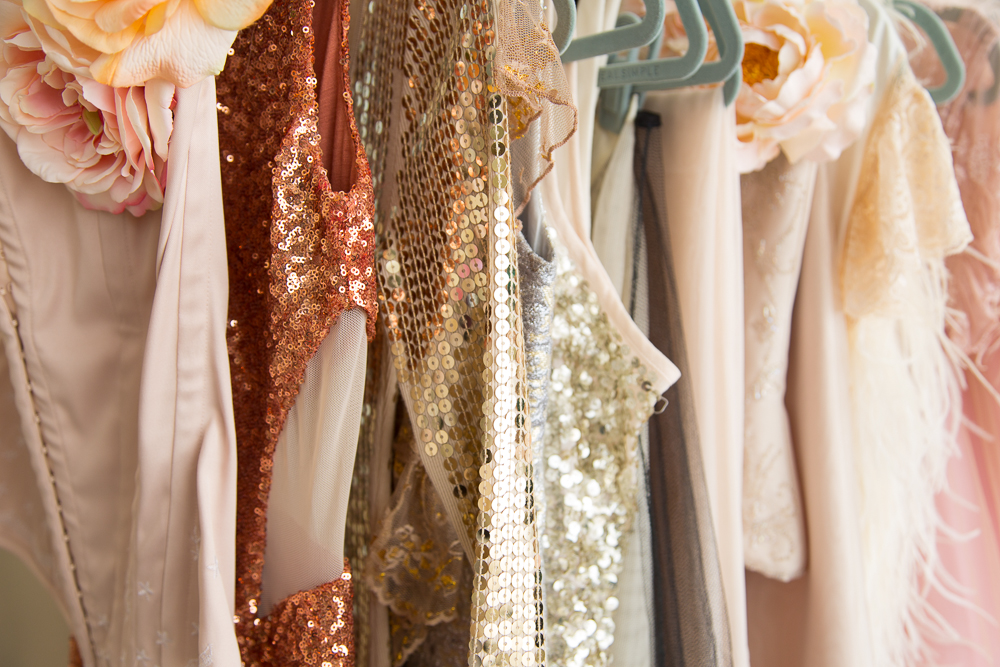 We have a variety of dresses, separates and accessories to take your photoshoot to the next level.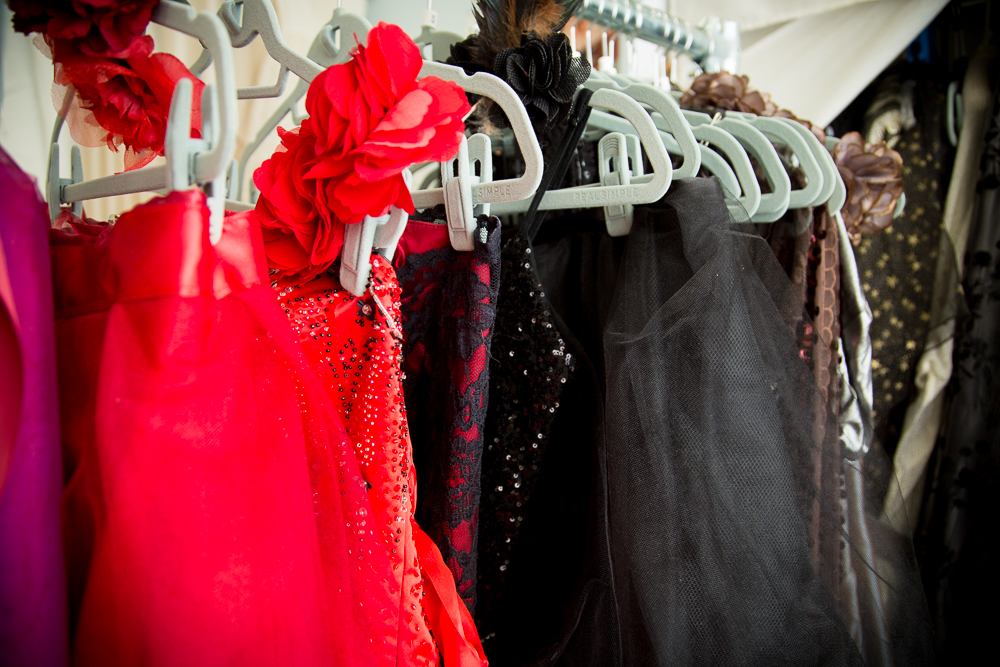 Don't you want to come play?