Peoria Senior Photographer from the Senior's Perspective: Bridgett's Experience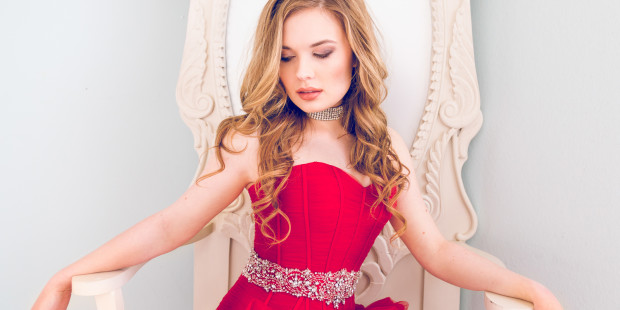 During this graduation season, I thought it would be fun to post the experience of one of my senior clients, Bridgett Roal! It was wonderful to have her and her mother in my studio. I love working with seniors so much:) Here is what Bridget has to say about the experience:
"Tracey Frugoli looks at the world through a different lens; her artistic eye sees so much potential in the world. She sees things for what they could be: she can turn a pumpkin into a princess carriage. I love feminine and beautiful things and was hoping for truly unique senior pictures, and she knew exactly how to get them.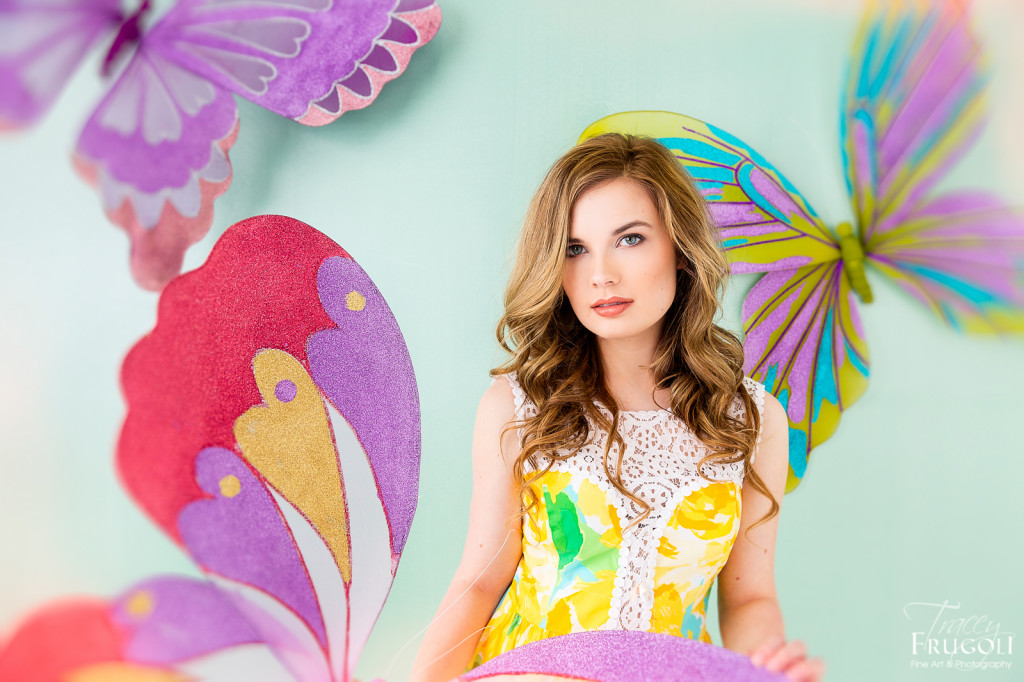 Expressing My Passions in My Pictures
I love life, and I was hoping for pictures that captured my many passions. I was so excited to see that Tracey shared my enthusiasm for beautiful things when my mother and I went to our planning sessions. We think on the same track, and she was so good at finding props and backdrops that would work perfectly with the outfits I wanted to wear. Most of all, I loved the way she put her full effort into everything she did. Her studio is really quite wonderful.  Her collection of gorgeous clothes and props to choose from set her pictures apart from the norm with pretty details. I had planned out my photo session of five entirely different themes and she easily created detailed sets for each and every one.  Nothing was done halfway; as she kept telling my mother and I, she is "obsessed" with her world, and it shows in her work.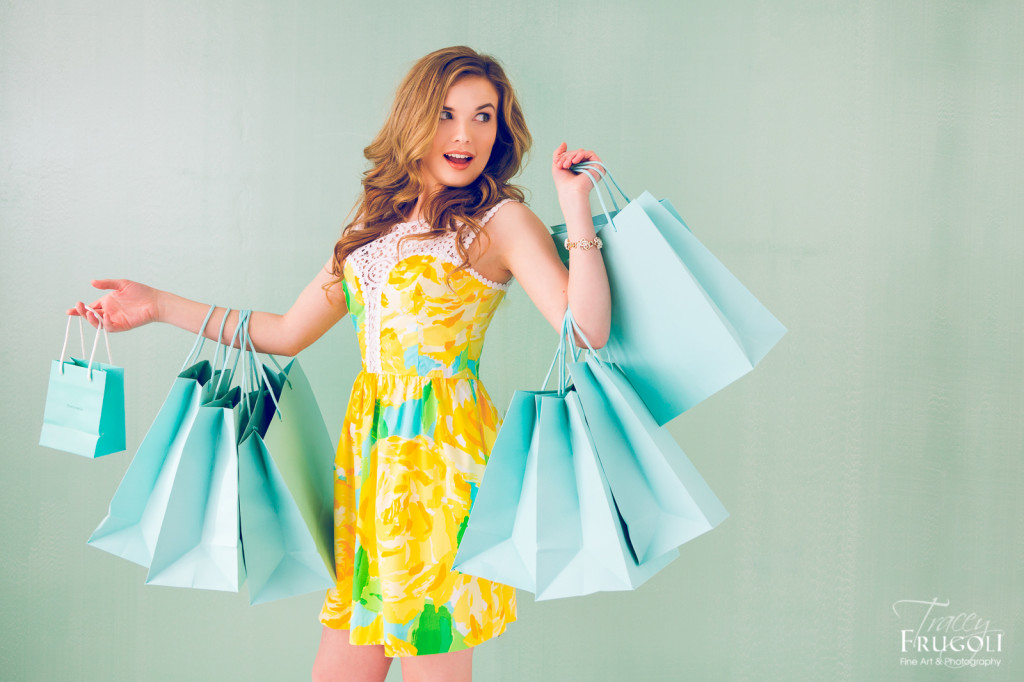 Magical Results
After the photo shoot was done and we were on our way to see the "big reveal" of how my pictures turned out, my mother warned me that I would probably only have a few photos turn out well. She didn't want me to be disappointed, and understandably so. It's very hard to find a photographer that can truly see through the lens of a camera and take those "model" shots. We, however, were lucky enough to have found that special photographer with that extra magical talent who could achieve such photos. We were amazed when we finally saw how all of my pictures turned out. Tracey was very good at working with me to get that real connection with the camera throughout the entire photo shoot, and she had been able to get so many spectacular shots that I wanted all the photos! I got my "model shots" and had a tremendous amount of fun doing it.
Tracey Listened
Tracey's most powerful trait as a photographer is her ability to really listen. She wants to know how people want their pictures taken and what their personalities are; she was interested in knowing me as a person, not just a client, so that she could infuse that knowledge into her photography of me. Her artistic eye combined with her skilled photography and editing abilities make her a top rate professional.
I will return to Tracey in the future anytime for all my pictures.  She is such a warm and beautiful person and she created a world for me that was everything that I imagined and more!  So much fun!" – Bridgett Roal, Class of 2015
Isn't she a great writer? I look forward to seeing what her future holds at Ole Miss (University of Mississippi)! Thanks so much Bridgett, and happy graduation!
Tracey